Award Winning Service
Lonnie Trelenberg is the principal owner/operator and head master electrician of ESL Group – Electrical Contractors and is certified through education being an "A" class FSR electrician, and accredited Canadian Construction Association Gold Seal Certified Project Manager, in addition to his work in the industry in Northern BC and Alberta since 1998.
In the past Lonnie has managed various teams on a wide range of projects in both electrical construction and general contracting and has gained extensive experience in residential, commercial,& industrial electrical construction and maintenance that includes data networks, fire alarm systems, HVAC, PLC's and lighting control systems.
Lonnie is also a consecutive three-year award winner of the VRCA construction Awards of Excellence from 2016-2018 for projects he managed and was most notably recognized for his project organization skills and team management abilities on these major projects completed in north.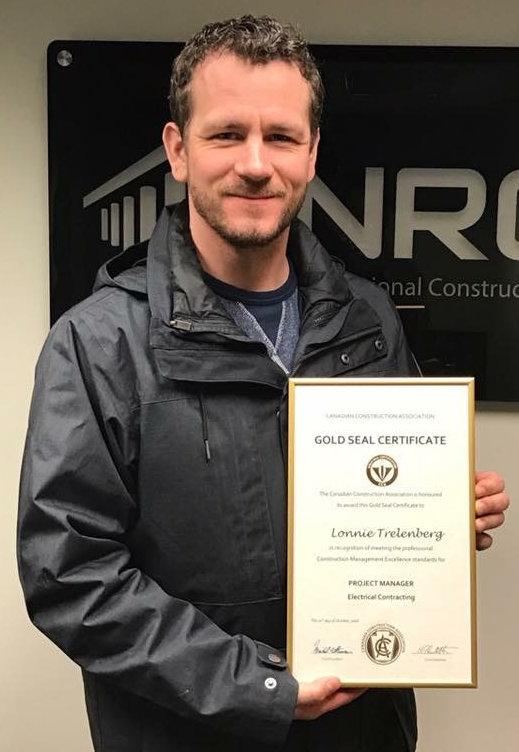 Proud of what we do and the service we provide. We are professional, affordable and provide unparalleled customer service.